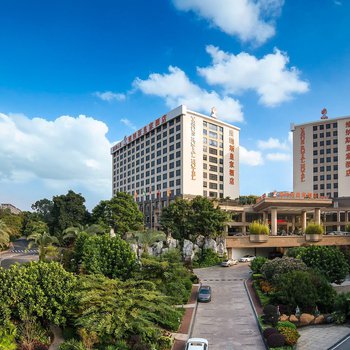 The Shenzhen Kirin Parkview Hotel (Shenzhen Qilin Shanjing Dajiudian) stands close to International Airport with a ten-minute drive. Also convenient is Luohu Railway Station with 50 kilometers away.
Guests may choose from guest rooms and suites offered on-site, all furnished with an array of amenities including international direct-dial, mini refrigerator and in-room safe.
Diners staying in can have sumptuous Chinese, Japanese and Western cuisines or they can enjoy barbecues upon their own choices.
The hotel has various-sized meeting rooms for travelers to conduct their meetings, seminars and briefings.
Guests looking for relief from the rigors of the day will find relaxation in the sauna and massage parlor, or enjoy a little diversion by playing billiards, chess or cards. Those looking for more vigorous activity can take advantage of the hotel fitness center to burn calories. For those looking for something more social, there is also a bar and a selection of private KTV rooms on the premises.